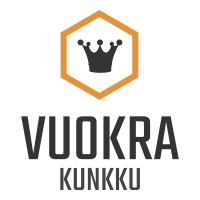 JOUSTAVIEN VARASTOINTIRATKAISUJEN MESTARI






VUOKRAKUNKKU
JOUSTAVIEN VARASTOINTIRATKAISUJEN MESTARI
KUSTANNUSTEHOKAS, NOPEA JA JOUSTAVA TAPA VARASTOIDA.
Great stories have personality. Consider telling a great story that provides personality. Writing a story with personality for potential clients will assists with making a relationship connection. This shows up in small quirks like word choices or phrases. Write from your point of view, not from someone else's experience.
Great stories are for everyone even when only written for just one person. If you try to write with a wide general audience in mind, your story will ring false and be bland. No one will be interested. Write for one person. If it's genuine for the one, it's genuine for the rest.
Konttivuokraus
Tarjoamme monenlaisia kontteja vuokralle.
Konttihotelli
Write what the customer would like to know, not what you want to show.
Joustavat varastointiratkaisut


Nopea toimitus
Reagoimme asikkaan tarpeeseen nopeasti
Kustannustehokas ratkaisu
Palvelumme avulla et maksa turhasta etkä sido pääomia
Tyytyväisyystakuu
Takaamme tyytyväisyytenne varaistointiratkaisuihimme
Asiakaspalvelu
Palvelemme sinua 8:00-22:00
+358442601111
Vuokrasin Vuokrakunkulta konttihotellin, ja en voisi olla tyytyväisempi saamaani palveluun!

Erkki, Tampere
Hyvin toimi palvelu; kontit toimitettiin hetkessä käyttööni.

Jouko, Helsinki
Helevetin hyviä kontteja.

Mauri, Oulu
Palveluehdot
Terms of service
These terms of service ("Terms", "Agreement") are an agreement between the website ("Website operator", "us", "we" or "our") and you ("User", "you" or "your").
This Agreement sets forth the general terms and conditions of your use of this website and any of its products or services (collectively, "Website" or "Services").
Links to other websites
Although this Website may be linked to other websites, we are not, directly or indirectly, implying any approval, association, sponsorship, endorsement, or affiliation with any linked website, unless specifically stated herein.
You should carefully review the legal statements and other conditions of use of any website which you access through a link from this Website. Your linking to any other off-site pages or other websites is at your own risk.
Use Of Cookies
Website may use cookies to personalize and facilitate maximum navigation of the User by this site. The User may configure his / her browser to notify and reject the installation of the cookies sent by us.
Nopea toimitus!
Omalla kuljetuskalustolla.











MEILTÄ VUOKRAAT HELPOSTI
Palvelumme on helppokäyttöinen ja vuokraaminen sujuu nopeasti. Vuokraa siis vaikka heti mieleisesi kontti tai asunto vuokrauspalvelumme kautta!


YHTEYSTIEDOT


Varastotilojen sijainti:
Tampere Kolmenkulma, Lempäälä Marjamäki, Ylöjärvi Soppeenmäki
Email
vuokrakunkku@gmail.com